The death penalty is formally abolished in the United Kingdom.
The abolition of capital punishment was a major priority of the incoming Labour government of Harold Wilson when it came to office on the 15th of October 1964 and its first Home Secretary, Sir Frank Soskice. On the 28th of October 1965, a Private Member's Bill to suspend the death penalty, sponsored by the left wing MP, Mr. Sydney Silverman, received Royal Assent. It was supported by the government and the Home Secretary. Thus on the 9th of November 1965, Abolition of Death Penalty Act suspended the death penalty for murder in the United Kingdom for a period of five years.
The last executions were two carried out simultaneously at 8.00 a.m. on the 13th of August 1964 in Walton and Strangeways prisons when Peter Anthony Allen and Gwynne Owen Evans were hanged for the murder of John West, a laundry man,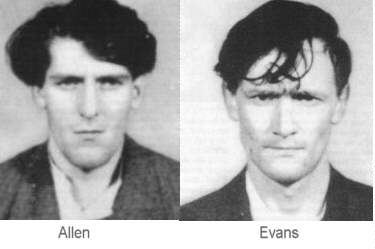 in the course of robbing him.
On the 16th of December 1969, the House of Commons reaffirmed its decision that capital punishment for murder should be permanently abolished. On a free vote, the House voted by 343 to 185, a majority of 158, that the Murder (Abolition of Death Penalty) Act 1965, should not expire. Thus, the death penalty for murder was formally abolished.